The high quality of Arlington's public schools is thanks in great part to the outstanding teachers who work across the district. Two of Arlington's devoted teachers were recently awarded the 2019 Gibbs/Ottoson Middle Schools and Arlington High School Star Teachers of the Year.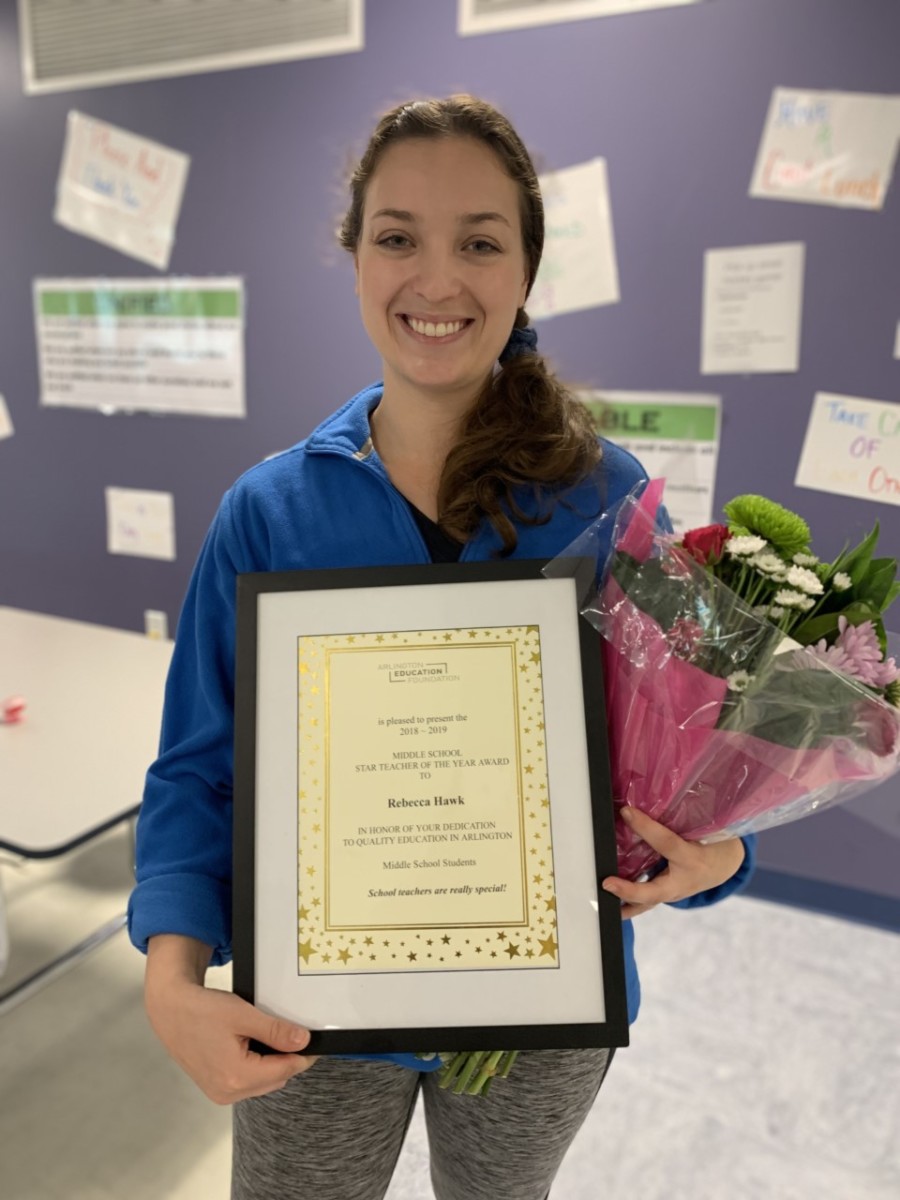 Rebecca Hawk, English Language Arts, Gibbs School
Kent Werst, Mathematics, Arlington High School
For nineteen years, the Arlington Education Foundation (AEF) Star teacher appreciation program has given families an opportunity to recognize and honor teachers by making a donation to the foundation in the teachers' names.   All money raised through the program funds AEF's grant making mission to enrich the Arlington Public Schools. Each year, the Arlington High School and Gibbs/Ottoson Middle Schools teachers who receive the most Star certificates receive the Teacher of the Year award.
Ms. Hawk was presented with her award during an end-of-year dance party in the Gibbs cafeteria. Students cheered for her as the celebration now included this nice surprise for Ms. Hawk.  Ms. Hawk is one of the co-authors of a recently awarded AEF Development and Expansion grant entitled "Identity and Activism: A Social Justice Project Block Pilot."
Mr. Werst received his award under quieter conditions because final exams were being conducted at the high school.  Nevertheless, he was pleasantly surprised to be presented the AHS Star Teacher of the Year certificate.
This school year, 1286 AEF Star certificates were awarded, recognizing teachers and staff in every school across the district and raising a record $29,808 for the foundation.